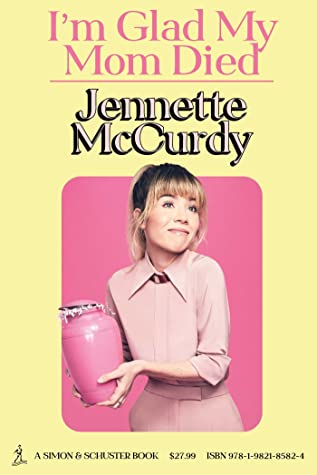 Jennette is famous for iCarly and other TV shows. This is her memoir. It is mainly about her mother who controlled many aspects of her life. She forced her into becoming an actress. She is also the reason why Jennette has an eating disorder. This novel tells us about other abuse from her mother. Additionally, she discussed her time on set of her famous TV series.
I did not know who Jeanette was before reading this book. I am 40 years old, so this was after my pre-teen years. But I am glad that I read this memoir.
The memoir was honest and raw. She dives into some pretty heavy topics and abuse in her life. She is very brave being in the public spotlight and discussing some of these things. I give her credit.
The writing is simple. But Jeanette is a great storyteller. It reads more like a novel than a memoir. She tells stories in great detail. With this being said, it is a fast read. I wish there were pictures in the novel as well.
Her struggles in life are numerous. In this book, there are plenty of trigger warnings. From a mentally deranged mother who abused her, an eating disorder, and being forced into the entertainment industry. I found some of the abuse to be shocking. The mother showering with her teenage children is disturbing.
I only wish she would have said what her future holds.
We also get some behind the scenes stuff from her being on set. She does not dish any dirt on other celebrities. This is refreshing, though. Usually, it is more about the people around them than about themselves. It is also refreshing to read about someone who does not like the industry. The refusing the hush money, prove that she is fearless.
Working as a child actress has to be hard. The constant rejection, ridicule, and being in the spotlight. I thought it was a little distasteful to talk about her fans that way, though. I get that you hate being famous, but your fans have no clue what you have been through.