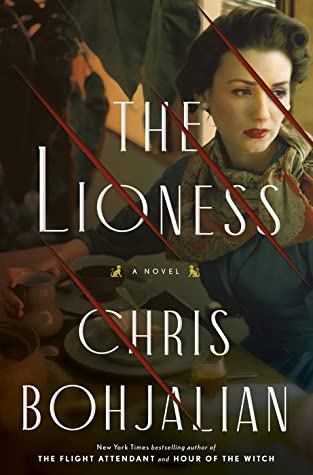 A group of celebrities and their families go on a vacation to Africa. When they are there, they are having fun. But that fun later turns to terror when they are kidnapped. This novel is told in multiple perspectives and timelines.
I really liked the unique plot. I will never read something like this again! It is also a unique setting. It is set in Africa (Serengeti) in the 1960s. In this novel, the land, animals, and people can kill you. I would classify this novel as a Historical fiction thriller.
I thought at first that the number of characters, as well as the number of perspectives, would become daunting. But it really was not a struggle. I loved the character list at the beginning of the novel. But each character was unique. I really did not have any trouble differentiating each one and their stories. I flipped through the first part of the book and not one character was duplicated in the first half of the book with their perspective. This really made me nervous until I started to read it.
The topics discussed in this novel can get deep. He discusses race, fame, family dynamics, abuse, kidnapping, death, etc. I think it was a lot to take in for one novel. But each character had their problems and/or flaws.
The pacing was fast but slow. We get two stories in one for each character. We get them in the present during the kidnapping, which is the fast-paced part. But we also get the past as well (can be a little slower at times). Some of the past experiences were during the safari while some were their childhood or fame back home.
There are many trigger warnings. But to reduce spoilers, I will not be able to really say. If you are interested in them, just message me!