Another celebrity book club that started in May 2020! Gwyneth Paltrow is starting to recommend books monthly on her Goop website. I will have the celebrity book club guide updated here shortly.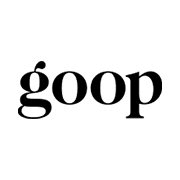 Here are her books selections thus far:
July 2020: "Lot" by Bryan Washington
June 2020- "Latitudes and Longing" by Shubhangi Swarup
May 2020- "How Much of These Hills is Gold" by C Pam Zhang
She also has posted a lot of recommendations for books on her Goop Instagram website. I am not including all her recommended books though. These are NOT in her book club: * I went back to May 2019 for recommendations*
"The Death of Vivek Oji" by Akwaeke Emezi
"Empire of Wild" by Cherie Dimaline
"Hood Feminism" by Mikki Kendall
"Tokyo Ueno Station" by Yu Miri
"When you were Everything" by Ashley Woodfolk
"American Spy" by Lauren Wilkinson
"Deacon King Kong" by James McBride
"The Vanishing Half" by Brit Bennett
"Exciting Times" by Naoise Dolan
"My Autobiography of Carson McCullers" by Jenn Shapland
"Normal People" by Sally Rooney
"Everything Happens for a Reason" by Kate Bowler
"These Ghosts are Family" by Maisy Card
"And Their Children After Them" by Nocolas Mathieu
"Barker House" by David Moloney
"Untamed" by Glennon Doyle
"We Wish You Luck" by Caroline Zancan
"Good Morning, I Love You" by Shauna Shapiro
"Small Fry" by Lisa Brennan-Jobs
"Wild Game" by Adrienne Brodeur
"The Inner Work of Racial Justice" by Rhonda V. Magee
"Home Fire" by Kamila Shamsie
"The Inflammation Spectrum" by Dr. Will Cole
"The Giver of Stars" by Jojo Moyes
"Red at the Bone" by Jacqueline woodson
"I'm Telling the Truth But I'm Lying" by Bassey Ikpi
"Women Talking" by Miriam Toews
"The Feminine Revoluation" by amy Stanton and Catherine Connors
"The Increndiaries" by R.O. Kwon
"Costalegre" by Courtney Maum
"Necessary People" by Anna Pitoniak
"Signs" by Laura Lynne Jackson
"Tell Me More" by Kelly Corrigan
"Three Women" by Lisa Taddeo
"There There" by Tommy Orange
"You Me Everything" by Catherine Isaac
"Let Your Fears Make You Fierce" by Koya Webb
"City of Girls" by Elizabeth Gilbert
"How to be Yourself" by Ellen Hendricksen, Ph.D.
"The Longgevity Paradox" by Steven R. Gundry, MD.