I wanted to take the time to thank my local library!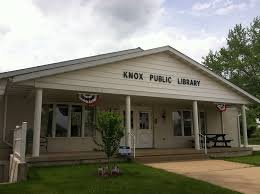 When I was a small kid, no one around me read. It was hard to be motivated to read. I thank my school for teaching me to read, but thank my library for the enthusiasm and support to continue to read. My local library still has events for children to motivate and encourage them to read. How cool is that?
Growing up in a small town, my library was small. But the energy of it was always encouraging. When I walked through those doors, the local librarian, would greet me by name and make me feel welcomed. I still get that to this day when I walk in my library in town!
When I was a kid, they had so many books at the library. I still remember how excited I was to go into the library. I even remember the smell of old books! They would give me recommendations, ask me how I was, etc. I felt not only welcomed but cared about.
When I leave the house to go to the library as an adult, my husband knows that I will come home with a handful of books! It is my happy place. While the rest of the world is a mess, the library always has those books that I want to read. I still get welcomed with a smile, get recommendations, and feel cared about.
As with a previous article, I talked about the benefits of the library. The link is here.
The library in any town- big or small- is important.
So today, I wanted to thank my little library for all they do and continue to do to help the next generation and our community! YAY!
Happy reading and going to the library, Book Nerds!