We got Reese's book a few days early! YAY!
I actually knew this for a few months now. I saw a book with her sticker on it back at the beginning of September. I have been waiting for her to pick this one for 2 months now! There is a lot of controversary surrounding this book as well which may be why Reese held off with announcing it. But I do not know if this is the reason; I am just speculating. But overall, the reviews look good.
Here is her book selection called "Group" by Christine Tate.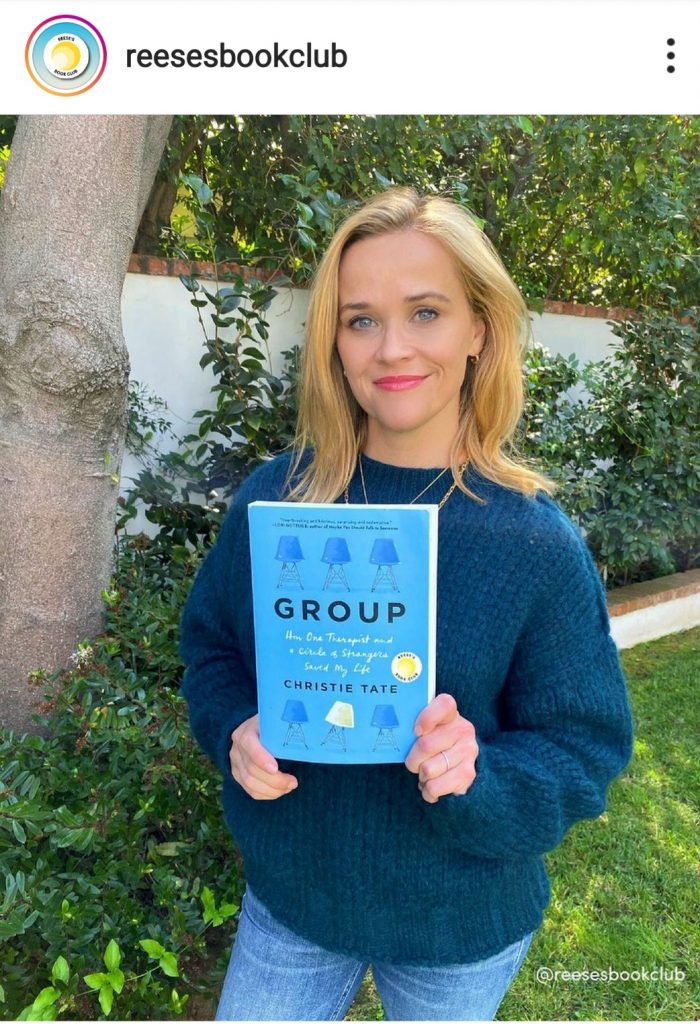 Below is a list of all of her books from her first selection until November 2020.
Happy reading, Book Nerds!