OMG! Reese Witherspoon is starting a YA book club that will announce a pick the middle of every month! Reese just keeps giving us great books to read! I am a fan of YA novels as well as adult novels. So this will be a treat!
Here is her announcement.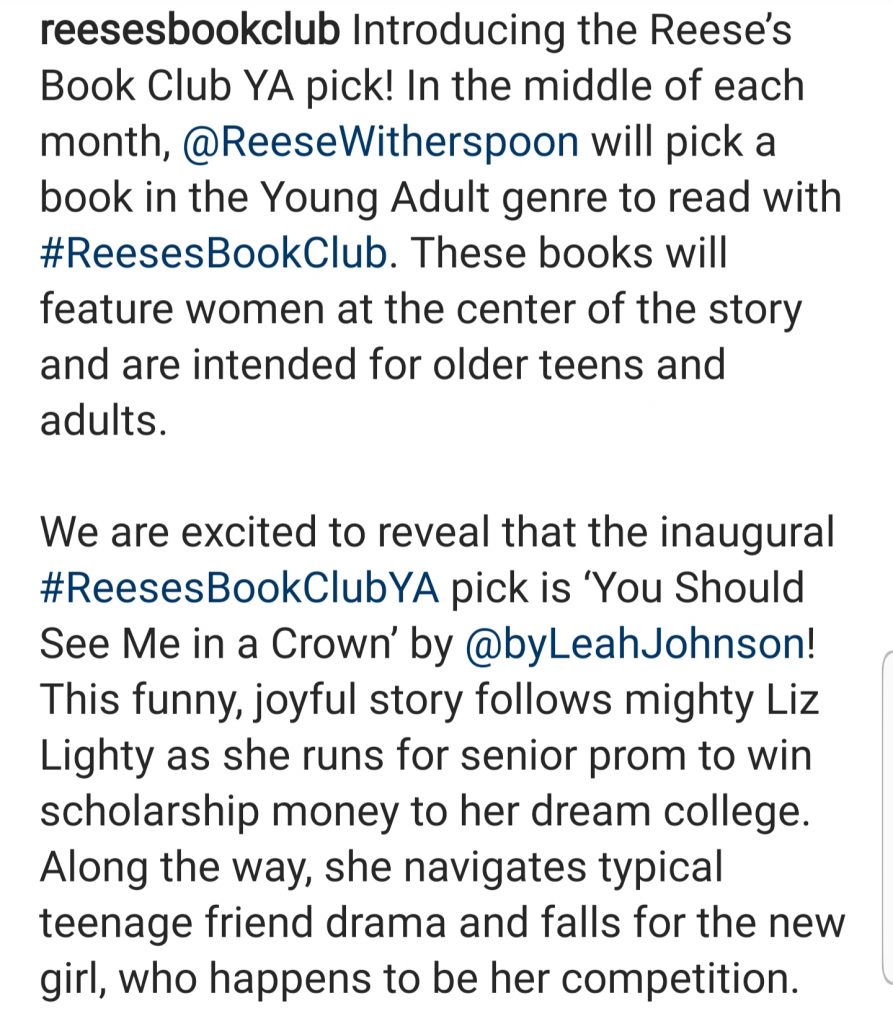 Here is her selection!
I will be making a new check list for her YA book club! This will be later on today! I will include her adult list and YA list with every Reese Witherspoon Book Club post! Happy reading, Book Nerds!