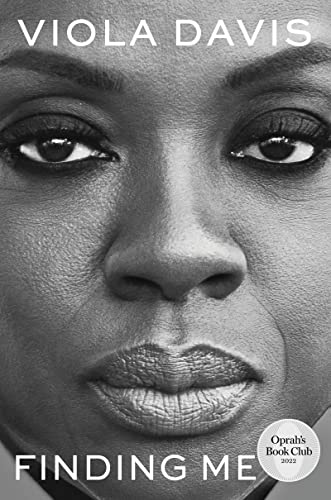 Memoir of Viola Davis. Viola is best known for her roles in How to Get Away With Murder, The Help, etc. This is her memoir about her childhood, her struggles to make it in the industry, and everything in between.
I read this book in less than a week. You lose yourself in her stories. There were no pictures in the novel. I also listened to the audiobook which was narrated by Viola. Her life is not like a typical celebrity's. She did not grow up in the industry at all. This book was powerful. It was raw and honest.
She covers a lot of hard-to-read topics of abuse, trauma, etc. She discusses racism, poverty, abuse, etc. Her conversations about self-care and healing after trauma were refreshing to read.
I really appreciated the fact that she did not call out certain people or celebrities but the system/industry. She took time to talk about celebrities who were kind or helped her throughout her career. But this is not a tell-all behind-the-scenes type of memoir. It is more about her struggles and how she overcame a lot of prejudices to become the actress that we all invite into our homes every week.
She is one of the most beautiful women in Hollywood. It hurt to know that growing up and working in the industry, she did not feel beautiful.
The writing was great! It was linear and her emotions bled right through the pages. When she is reading her words, you can tell all her emotions. Sometimes, celebrities write these memoirs and read them in monotone. Viola read her memoir with passion.