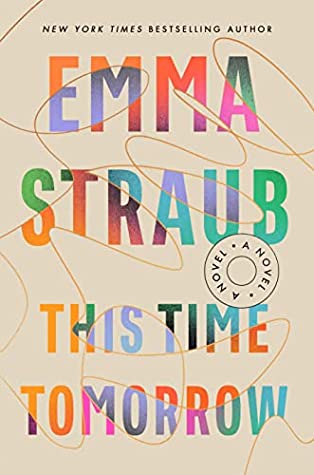 Time travel/Fantasy On her 40th birthday, her life is together. But her father is dying. She wakes up and time travels to age 16. She gets a new perspective on her father from looking at it from 40 years old rather than her at 16 years old.
I really enjoyed the plot. It was very unique.  It was also beautifully written. I love time travel books too! This time travel was more like 13 Going on 30 than Back to the Future (if you get my drift). She is 40 years old and wakes up being 16 years old again. But her mind is still her at 40. Ironically, her father penned a book about time travel too.
I really enjoyed reading about the characters. The daughter/father relationship change over time was interesting to read. I think their relationship was the best part of this book. I love to read about seeing things differently (through someone else's eyes, life change, etc.). This was unique. She was able to see her father when she was younger. I wish that I was able to go back in time to ask my grandparents and parents questions. I would have loved to see them younger. This part of the novel intrigued me the most. It was very thought-provoking.
The pacing dragged a bit. It took me a long time to finish the book. Part way through, I found it a little boring. I found parts of it a little cheesy as well. I wish that there was more to the story though. I just had a hard time really focussing on the book for me to complete it. The first half of the job was great, but the second half was disjointed and dragged on and on. The ending left me wanting more too.
I did like taking a journey back to 1996. The 90s references were great. I was about 14 years old then. So pretty close in age with the main character when she travelled back to 16.
Overall, I loved the plot and premise. I love time travel and the 90s references. I also enjoyed the character development. But there was something about this novel that fell flat. It may have been the pacing or just wanting more from the characters. If you love time travel, then pick this book up.