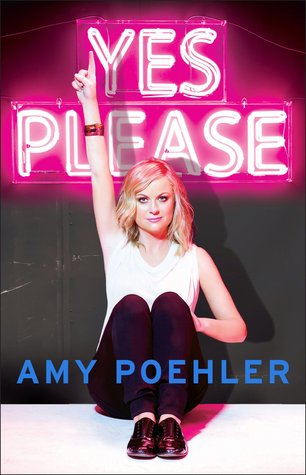 This is the memoir of Amy Poehler. She is famous for being on SNL, Upright Citizens Brigade, Parks and Recreation, Blades of Glory, among other works. She discusses on set antics, personal, professional, and funny stories.
This book is funny. I think that is the part that I liked the most. It was not the honest and raw book that I was expecting. Although, she does discuss a skit that she felt bad about on SNL. She issued an apology for it. But for the most part, this is not the raw and honest telling of her life. More of a satire of her life and work. I would not have expected anything else from Amy though. I cannot fault her there.
These are essays and/or topics that Amy discusses more so than a memoir. If you are looking for a more linear timeline of her life, you may need to go to Wikipedia for that! I just read another book where I was unable to follow it without being in a linear form. But this one flows way better in this format than the last memoir.
This memoir is also not a tell-all. We do not get many behind the scenes. She does talk about SNL and Parks and Recreation a lot. She also talks about a lot of her co-stars.
She reads the audiobook and there are pictures in the novel itself. I really enjoyed looking through the photos but also listening. The audiobook has cameos from celebrities that actually read their parts! I really love it when the audiobook does that! The photos were a mix of stock and personal photos as well.
I am not going to lie, the pacing was bad. I actually started this book last summer. I put the book down. I started it back up again this summer. It has taken me 2 months to get through half of it. I am not sure if I just kept losing interest in it or what. But I knew that I wanted to finish the book.