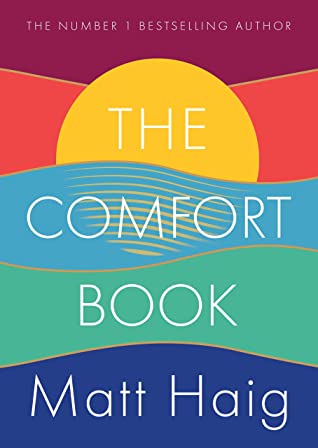 THE COMFORT BOOK is exactly that- a book about comfort. With every Matt Haig book, it makes you think about everything in a much deeper way. This "self help" type of book really makes you think and think hard about your life and a new way to see things in your life. He tells his own personal stories but also discusses a lot of deeper things with his readers.
This book talks about you being enough. It is about hope, love, happiness, being on with yourself, and being comfortable with who you are as a person.
You can read this book in one sitting. You can read a small passage a day. Every reader will take something different out of the book, which makes it unique!
Needless to say, I will thinking about this book for a long time.