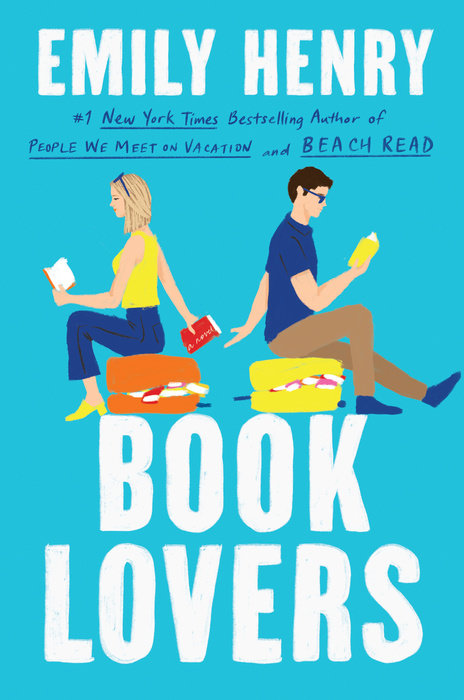 Nora is the girl in Hallmark movies that the main character leaves for the small town girl next door type. She is failing in the love department. Her sister invites her for a month's vacation out of the city. Her sister has a ton of activities for them to do while on vacation. In this small town, she keeps bumping into an editor that she has worked with her job. Will Nora ever find love?…
This book did not hit me like Emily Henry's other books. But it was still a great novel.
I really liked the Hallmark movie vibes to this book. You never really think about the person that the man leaves back in the city in those movies! After this book, I will be thinking about them. For me being a bookish person, I really enjoyed that this book was about books too!
This is not just a rom-com as it deals with a lot of darker themes. The main characters lost their mother and their father been estranged. We have a pregnancy scare, sisterhood, failing in romance, etc. It was not just about the romance, but more about family, sisters, grief, etc.
I loved the setting. The small town feels to this book. The small town was almost like Stars Hollow (Gilmore Girls). You really do bump into everyone constantly in a small town.
The pacing of the book was slow for me. I kept putting it down. It was just slow. I wish that there was way more action in it.
I loved the characters! The witty banter and chemistry between Nora and Charlie. But also, her relationship between Libby and Nora. The growth of each character was fun to read about too. I also liked the other characters throughout the novel too. I think that is what really made this book special.