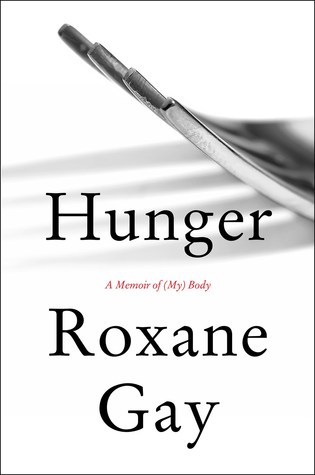 Roxane Gay writes a memoir like no other. This is a memoir filled with honest essays on food, weight, self-image, and so much more. This book dives into her inner psyche about her weight and self-care growing up. It is also about her relationships with people, food, her body, and trauma. Trigger warning: Sexual assault/rape, depression, weight and body image, bullying, etc.
Roxane Gay is a fantastic writer. I devoured this book. I read it in the doctor's office. Someone asked me about what I was reading. I stated to them that it was  a very raw and honest memoir. I highly recommend this book. I feel as though I should not give it a starred review since it was so emotionally charged. But it was a 5-star read for me.
Some of the themes in this novel were dark. But I understand how a lot of her pertains to her psyche. I did not start struggling with weight until my 30s, but I feel her struggle. A lot of my relatives and friends struggle with similar. I have also struggled with self-image issues. A lot of what she writes about throughout her memoir really resonated with me. Even if you have never struggled with any of these issues, this book is very important to read.
One thing that I did not like about the book was the receptiveness of some of the topics. But I understood since it was a bunch of essays put together. The essays were short. But the words just flowed.
I usually hate it when I read a book about someone overweight, and they are negative about it (which happens rarely in novels). But this book was so raw and emotional. I try so hard to love myself and my body, but it is our society that makes it so tough.
The details of her assault were a little much for me. I read parts of it. But I had to skip it. I could understand her PTSD and turn to food for comfort. And to think, she kept in touch with them and did not report it. What a burden for a 12-year-old to carry with her.
This book does have trigger warnings for anyone wanting to read it. Rape/sexual assault of an underage child, depression, weight struggles, bulimia, self-image, bully, racism, etc.