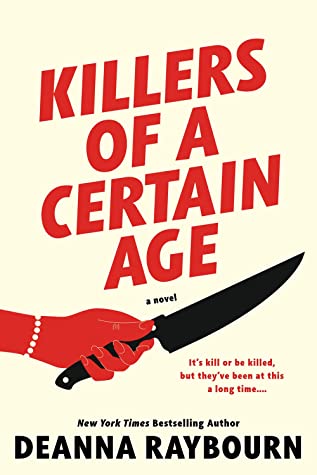 Billie, Mary Alice, Helen, and Natalie worked for a secret agency of assassins for the last 40 years. They are retiring from the business and taking a trip together. But something is suspicious and they suspect that someone from the agency is trying to assassinate them. Can they save themselves before it is too late? They are trained as assassins.
I really liked the plot of the story. It reminded me if Charlie's Angels retired. I could definitely see this book being made into a movie! It was a fun read. I did recommend this book to a few people already.
The writing style was a little bland. I did not like the humor in the book at all. It felt like it was missing something.
The characters were all great. I enjoyed reading about them all. I think there were a little too many characters though to keep track of, which led to me not really getting to know them a lot. Maybe better character development would have made this book a higher rating for me. I wish there were only 3 main characters and a few side characters to follow. I think we would have gotten to know them a lot better. But the overall backstories of the characters were interesting. They talk a lot about age, friendship, work, etc. I really liked how the 4 women were in a non-traditional female career. I really enjoy reading books like this!
I really liked the settings of this book. She did a great job at setting the scenes. The transitions between past and present was well done as well.