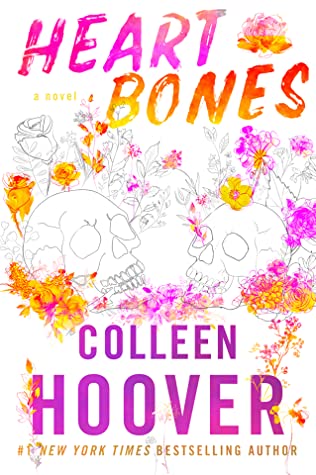 Beyah loses her mother and has no place to live until she attends college. She calls her estranged father to live with him. Here she meets Samson. A rich kid who is living in the area. He is harboring a secret that he cannot tell her. As the summer goes by, Samson and Beyah's relationship starts to develop into a romance. But will Samson's past ruin all that?
I really enjoyed this novel. As with any Colleen Hoover book, I read it in 2 days. I really thought it flowed nicely. This was not my favorite Hoover novel, though. It is the same as some of her other novels. Two people fall in love but cannot entirely as one is harboring a secret from their past.
This book was emotional at times. But not as much as many of her other novels.
The main characters were likeable and complex. But the side characters fell a little flat for me. But she did develop the relationship of the two main characters a lot. I did feel some chemistry between them. I thought it was a little out of character for the manipulation to have sex.
I also thought that this book could have been a lot more if they would have exploredBeyah   her feelings over her mother's death as well as her relationship with her father more. I felt like a lot of loose ends were not tied up. I also felt the ending was a little rushed.
There are some trigger warnings with this book. This book death with poverty, overdose, drugs, parent death, neglect, not so active father figure, sexual assault, etc. There is one spicy sex scene in this novel as well.