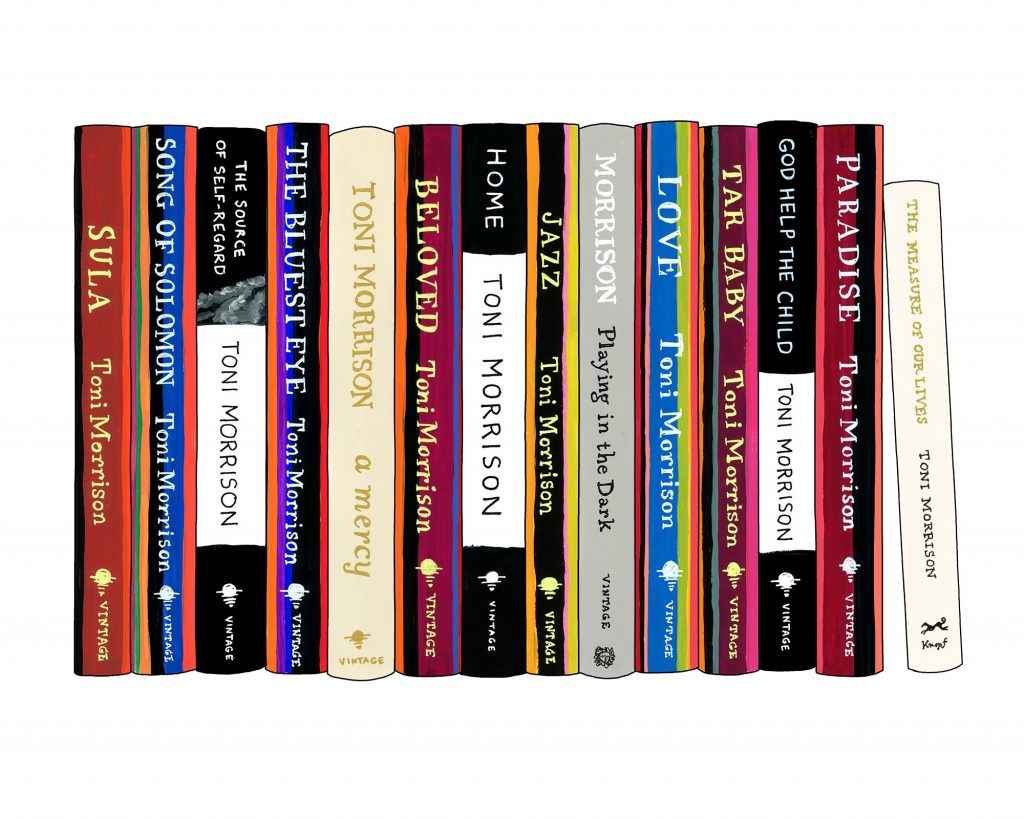 Novels:
The Bluest Eye
Sula
Song of Solomon
Tar Baby
Beloved
Jazz
Paradise
Love
A Mercy
Home
God Help the Child
Children's Books (with Slade Morrison)
The Big Box
The Book of Mean People
Remember: The Journey to School Intergration
Who's Got Game? The Ant or the Grasshopper?, The Lion or the Mouse?, Poppy or the Snake?
Peeny Butter Fudge
Little Cloud and Lady Wind
Please, Louise
Short Fiction:
Plays:
Poetry:
Libretto ( the text of an opera or other long vocal work):
Happy reading, Book Nerds!