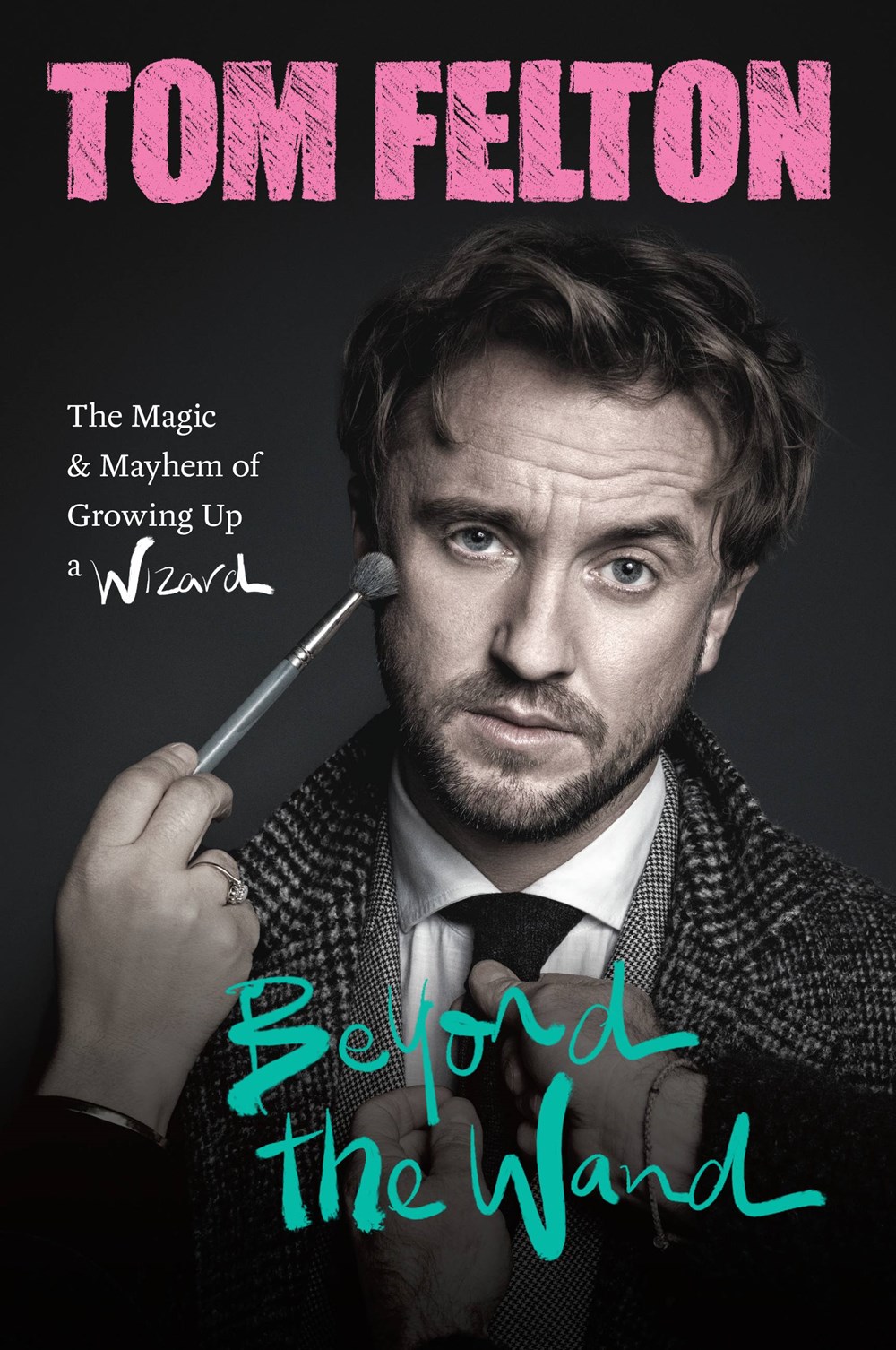 Tom Felton's memoir of growing up, his career, and everything in between. You get behind the scenes of the Harry Potter set. You also get him discussing funny and some serious stories about his life.
I was lucky enough to get an ARC of Tom Felton's memoir!
Tom Felton's memoir is so easy to read. It is like listening to your friend tell you stories instead of a memoir! All his stories were interesting and some were funny. He is a great storyteller. A lot of his childhood memories made me smile, especially the ones where his brothers were involved.
We get a lot of details about how young actors are on a movie set. From being respected by the other adult actors, learning the craft, chaperones on set, etc. It is fascinating to learn about all the ins and outs of the business. My favorite story was his audition with Sir Anthony Hopkins!
His memoir has a lot of behind-the-scenes Harry Potter stories. He shares stories of a lot of the actors. These are the type of stories that you do not get from behind-the-scenes extras on the DVDs. These are Tom's own experiences on set. Thank you for sharing your memories with us all, Tom!
He also tells stories from his childhood, other movie set experiences, and after Harry Potter. This memoir tells me how great Tom is to his fans. After reading this book, I think he is very grateful to his fan base! He is not your typical celebrity who basks in the limelight either. I loved reading about him in Planet of the Apes, The Borrowers, Anna and the King, etc.
His honesty about rehab was also humbling. I had no idea about his struggles. It must be hard to open up about this subject. A lot of people frown on rehab stints. I think it takes incredible stretch and courage. I loved the part of the novel where he encourages other people. Tells you how great of a person he truly is! I love it when a celebrity is down to earth and open in a memoir.
I must admit that I was one of the fans that Tom speaks about in his book. I did not discover the magic of Harry Potter until I was in my 30s. I then shared that magic with my nephew. I think the magic of the Harry Potter books and films will continue with each generation.
There were pictures in the physical copy of the book. A lot were from his childhood and on set of various movie sets. I loved the pictures of him and his dog, Willow!
Thanks for my chance to read an advanced copy of this book! I highly recommend it!